10 Best Pet Insurance of 2018
We've looked at reimbursement policies, coverage & helped over 4 million pet parents make informed decisions about pet insurance.
Last Updated:
June 22, 2018
Disclosure: We receive advertising revenue from some partners.
Learn more.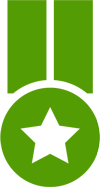 = recommended


In Canada? See our list for the best pet insurance in Canada
---
What is Pet Insurance?
Pet Insurance costs $38-70/month & covers a significant portion of vet bills that can cost $5-$10k.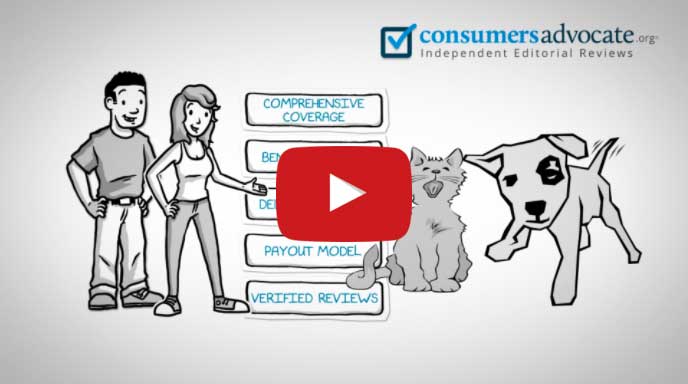 Pet insurance – or veterinary health insurance for your cat or dog - is about being prepared for the unexpected. Having a plan with a top-tier company gives you financial protection; in the event you're faced with an expensive $2,000-6,000 surgery for your pet, a good insurance policy will pay up to 90% of that vet bill.
Consumers Advocate, a company that rates a range of products, began sifting through the variables to rank pet insurers according to customer reviews, upfront deductions and whether they pay for a disease's continuing costs."

What questions should you ask? And which companies have the best plans for your pet? These are important questions, but getting good answers can be confusing. To help you find the company that's best for you & your furry friend, our editors have done the work for you.
---
How to choose the right pet insurance
Coverage & Benefit Limits are the most important factors to consider when comparing pet insurance.
Coverage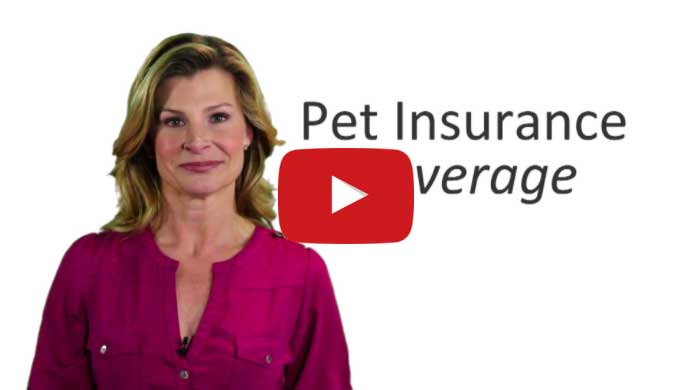 Whether your pet needs a couple stitches put into an injured paw or if they're facing a serious life threatening condition like cancer, you want a plan that has broad coverage & has few exclusions. After all, pet insurance is for the unexpected, and while some breeds are pre-disposed for specific health problems, the only thing you can really expect as a pet parent is that the unexpected will happen.
An exception to the broad coverage rule is wellness coverage, also referred to as preventative care, which covers routine procedures such as checkups & vaccinations. Despite sounding like something you might want to have included as part of your pet insurance plan, wellness coverage is not a good deal.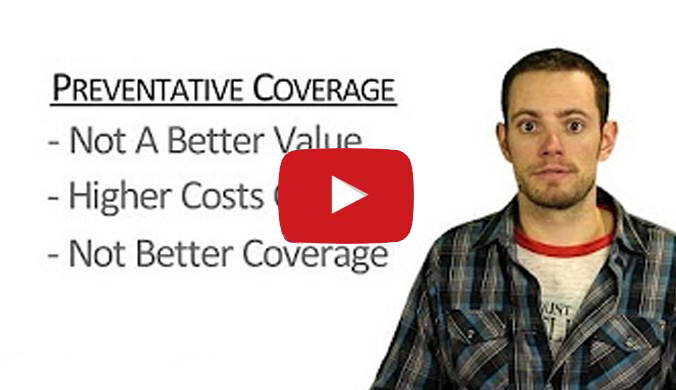 There's a reason 82% of policies in the US do not cover wellness or preventative care. Wellness coverage drives up your monthly premiums & makes it so you pay more over the life of your pet for inexpensive procedures that are cheaper to pay out-of-pocket.
In general, we don't recommend wellness coverage because you're usually better off paying out-of-pocket.


Three Primary Types of Coverage
Conditions & Treatments covered
Make sure your Pet Insurance plan covers:
Accidents & Illnesses
Hereditary, Congenital, & Chronic Conditions
Diagnostic Tests
Emergency Care
Hospitalization
Specialist Care
Prescription Medication
Surgery
All of the top pet insurance providers have a full breadth of coverage: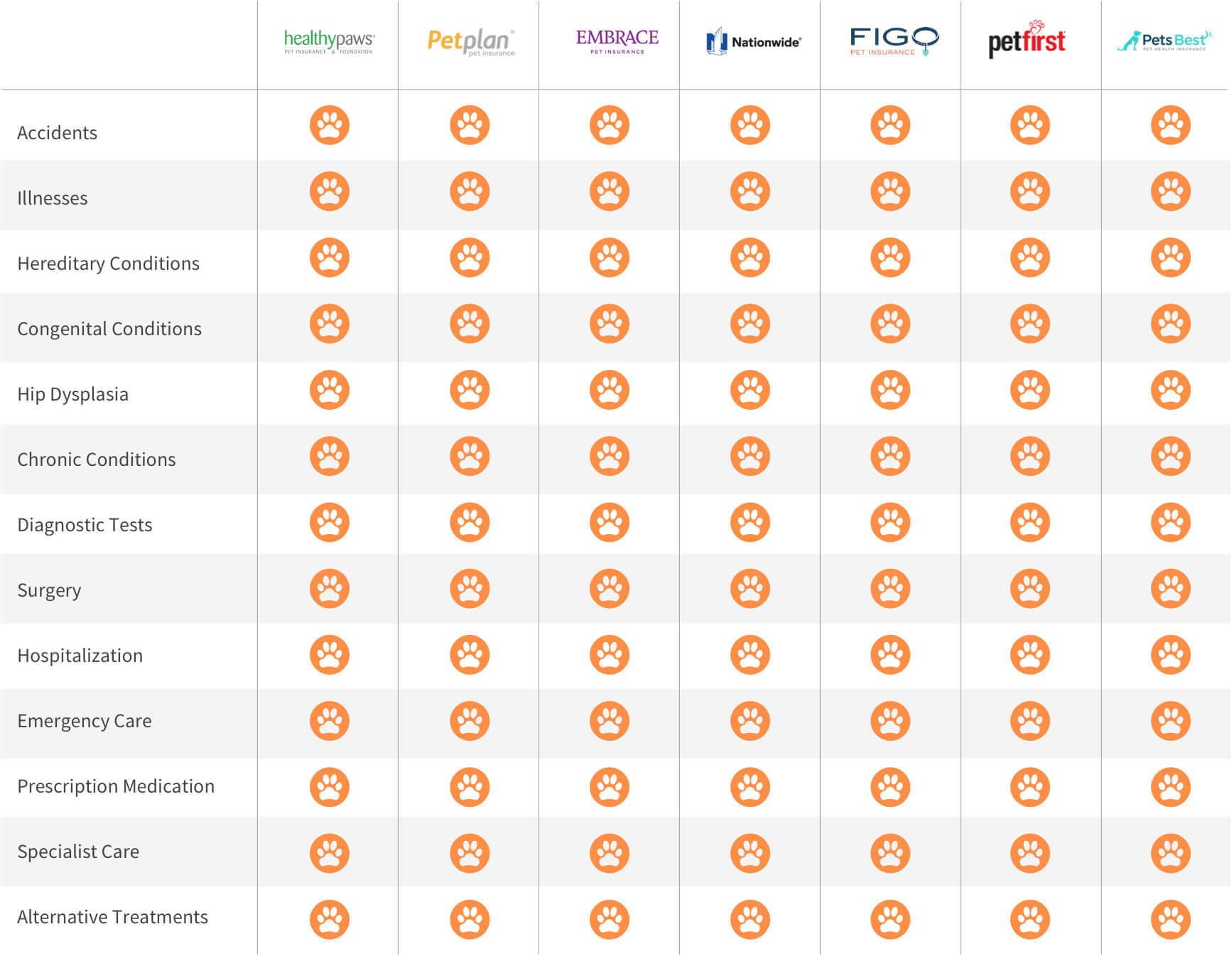 Vet Selection & out of state coverage
Most plans will allow you to visit any licensed vet or veterinary hospital. Other companies will restrict you to an in-network provider, we recommend avoiding these plans.
Most companies will cover pets anywhere within the United States.
NAPHIA, the North American Pet Health Insurance Association, can be an invaluable resource for finding a reputable and trustworthy pet health insurance company from their membership.
---
Benefit Limits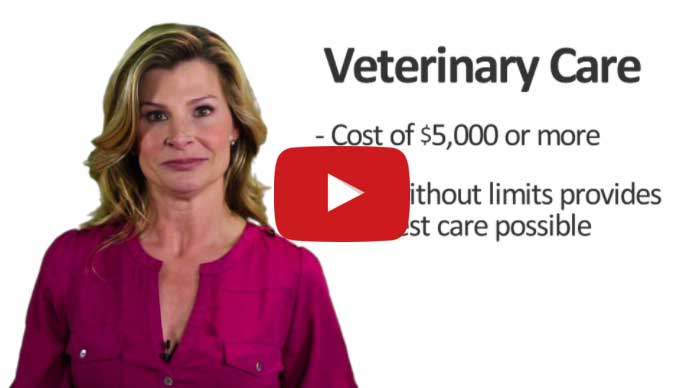 Depending on the Pet Insurance company, your plan may provide unlimited lifetime benefits or your benefits may be capped on an annual, lifetime, or per-condition basis.
We prefer companies that have unlimited lifetime benefits, meaning plans that have no payout cap. Veterinary Care costing $5,000 or more is becoming more common and having a plan without limits means you can give your pet the best care possible year after year. However, you may find that a plan with a payout cap works best for your needs and price point. Just remember to plan for the unexpected.
4 Types of Benefit Limits
1

Unlimited Lifetime*

Highly Recommended

After you pay your deductible, there will be no upper limit the company will pay to cover your pet's medical bills

2

Annual Maximum

Some companies will cap payouts on an annual basis (e.g. $15,000/year). Once you reach that limit, you will no longer be reimbursed for treatments that year.

3

Annual Per Incident

This is the maximum dollar amount the company will pay for a particular illness, condition, or procedure in a given year.

4

Lifetime Maximum

Least Favorite

This is the maximum amount the company will pay out either in total or per condition for the lifetime of the pet. If you pet has a chronic condition such as athma or allergies, you can quickly hit the benefit limit.
Top rated company by Benefit Limits
Unlimited Lifetime Benefits!
Customize Your Plan
Customize Your Plan
View all top rated pet insurance companies
---
Deductibles & reimbursements
Your plan deductible is how much money you will have to pay out of pocket before the pet insurance company starts paying.
Reimbursement is the percent of the vet bill your insurance will pay. Most plans will allow you to customize the deductible and reimbursement options.
Sample customizable deductible & reimbursement options
Select Reimbursement Option:
Select Deductible Option:
Maximum payouts: Unlimited
Rate Estimate
$55.53
per month
For illustration purposes only. Rates vary by pet breed and geography.

Data compiled from multiple providers based on a 1yr old puppy.
Customize Your Plan
Customize Your Plan
Learn more about deductibles & reimbursements
Deductibles:Higher deductibles ($1,000 for example) translate into lower monthly premiums. A deductible is not to be confused with a co payment. Let's say you have a $500 annual deductible. During the course of that year you will have to pay 100% of vet bills for the first $500. After which your pet insurance plan kicks in 80% of all medical bills (assuming you've chosen a reimbursement level of 80%). You then get a $1,000 vet bill for surgery. Pet insurance pays $800 and you pay $200. The $200 is your co payment.
Deductible Types:There are generally 3 types of deductible schedules offered by pet insurance companies. Annual deductibles include all conditions, accidents, and illnesses in a given year under one umbrella. Once the deductible is met, the company starts paying according to the given reimbursement model. When the year is over the deductible resets. Per Condition Lifetime separates varying deductibles by condition. Once that deductible is met the company pays out for that condition according to the given reimbursement model for the rest of the pets life. Per Condition Annual is the same as lifetime only the condition deductible will reset annually.
Reimbursement Model:Companies typically employ three different options. Actual cost means that, once you have satisfied your deductible, you will be paid a percentage of your actual veterinarian bill. Most plans that use this model allow you to choose the percentage. Benefit Schedules are when the company has predetermined a fixed amount you will be reimbursed for each procedure, condition, or illness. These types of plans have somewhat fallen out of fashion in favor of actual cost reimbursement. In the past, consumers would often be surprised to find out a given condition had low $ amount restriction on reimbursement. Although we recommend against benefit schedules, if you are considering a plan with one, we recommend you scrutinize the contract for benefit limits on conditions common in your pet's breed. The least used model is Usual & Customary. This means the company has determined a fixed amount you will be reimbursed for each procedure based on your location.
---
Pricing
Premiums depend on a multitude of factors. Location, age, and breed all play a major part. Also, as discussed above, type of plan, deductible choice, reimbursement percentage choice, and benefit limit choice are also important.
Pet Insurance Price Range
---
Other factors to consider >
Claims and Service:Most pet insurance companies have you pay the bill yourself, then reimburse you after you file the claim. They can either do this by sending you a check, or in some cases through direct deposit (obviously the speediest option). A few providers will negotiate directly with the veterinarian or veterinary hospital in some cases.
Enrollment:Enrollment: All companies have different processes, waiting periods, and restrictions on enrollment. Here we look at how easy it is to get your pet coverage considering age and preexisting conditions. We also look at specific per condition waiting periods, and assess the total enrollment process as a whole.
Max Enrollment Age: Most pet insurance providers have a maximum enrollment age, and deny coverage to dogs and cats once they have reached this. However, there are a few that will cover pets regardless of how old they are, and they will naturally get higher marks here.
Min Enrollment Age: Conversely, most companies also have a minimum enrollment age as well, usually expressed in weeks.
Accident Waiting Period: Most pet insurance companies require a waiting period between enrollment and when you can make a claim for accidents. In some cases, this period may depend on your state. The accident waiting period is typically shorter than the illness waiting period. In some cases, accident coverage starts within 24 hours.
Illnesses Waiting Period: Usually longer than accident waiting period. A common time frame is 30 days from the policy effective date, although it can go as low as 15 days.
Free Look Period: Free Look Period means the period of time allowed for a new policyholder to look over the terms and conditions of the policy after delivery. During this time, the policyholder may cancel the policy with a full premium refund. This is usually represented in days.
What's important to know about Pet Insurance?
---
Does Pet Insurance cover vet visits?
By and large, pet insurance will not pay the fees associated with routine physical exams unless you have purchased a "wellness" plan. However, if your vet visit has to do with an accident or illness, the company will cover the vet bill for whatever amount or percentage specified in your policy.
What's the average cost of Pet Insurance?
The average cost of Pet Insurance varies widely depending on your pet's health history and age, as well as the deductible amount and reimbursement level. That said, the average pet health insurance premium is usually between $20 and $50 per month, with cat plans normally costing less than plans for dogs.
What is an annual deductible for Pet Insurance?
An annual deductible is the amount of money you must pay out of pocket before the pet insurance company starts paying. Some companies offer you the ability to choose the amount of this deductible. Generally, a higher annual deductible will translate into lower monthly premiums.
What is a Pet Insurance waiting period?
A Pet Insurance waiting period is the time between when you enroll in a policy and when you can get coverage. Most companies have a waiting period for accidents of between one to three days, and fourteen days for illness. If they're covered, congenital or hereditary diseases have a waiting period between six months to a year.
Is there Pet Insurance you can claim straight away?
Most insurance companies will not let you initiate a claim straight away. This is to protect against fraud. Many insurance providers stipulate a two day, two week or six month waiting period, depending on the claim in the question. In this case, claims are typically broken up into accidents, illnesses and orthopedic conditions.
Does Pet Insurance cover pre-existing conditions?
Most Pet Insurance companies will not cover pre-existing conditions unless it's under one of their more expensive policies, and even then there are exceptions. Congenital and hereditary conditions are covered by some policies, but be sure to find out if there are any limits or restrictions on coverage.
Does Pet Insurance cover neutering or spaying?
Most Pet Insurance policies don't cover neutering or spaying, as it's considered a routine treatment. If your company does cover sterilization, it will usually be as part of an additional, optional wellness rider with spay/neuter benefits. Wellness plans can also cover checkups, flea/tick medications, vaccinations, and other treatments that aren't part of a regular plan.
Does Pet Insurance cover surgery?
Pet insurance does cover surgery provided the surgery isn't related to a pre existing condition that was apparent in the animal prior to purchasing coverage. If this stipulation is satisfied, policies cover surgeries relating to all kinds of accidents and illnesses. However, each company has its own exclusions so scrutinize their plans thoroughly.
Does Pet Insurance cover dental?
Most pet insurance doesn't cover dental care, unless your pet's teeth were damaged in an accident, because they view it as routine treatment. However, there are a few plans that do offer dental as a premium add-on, so make sure to read the fine print. Many issues are preventable, though, through good hygiene and care.
Does Pet Insurance cover shots and vaccinations?
Shots and vaccinations are generally NOT covered by standard pet insurance policies. However, some companies offer "wellness" policies that will cover vaccines and other routine preventative care like physical exams. Wellness plans are offered as additions to standard policies, but in some cases can be purchased alone.
Does Pet Insurance cover x-rays?
X-rays are only covered on certain pet insurance plans. Basic plans will cover wellness exams, vaccinations and flea prevention. The greater plans, however, will expand coverage to include prescriptions, surgeries, chronic and hereditary conditions and lab tests, as well as x-rays.
Does Pet Insurance cover euthanasia?
Most insurance companies will cover euthanasia. In the case of illness or injury, your policy might stipulate a minimum age before coverage activates. Policies might also direct you to certain vets in order to properly certify cause of death.
Is there Pet Insurance for exotic animals?
Most insurance companies offer coverage for exotic animals. Among others, animals covered can include goats, iguanas, wolves and parrots. Coverage generally includes accidents, illnesses, lab fees, x-rays, prescriptions, prescriptions and hospitalizations.
Can you change Pet Insurance?
You can always change pet insurance plans. As your pet's needs change, then it could be wise to make a corresponding change in your insurance policy. Before looking at expensive new plans based on your pets age or condition, speak to your current provider. They might be able to alter coverage without a large increase in cost.
---
Top 7 Pet Insurance Companies
Sort list by:
Top Recommended
Additional Companies:
Our Pet Insurance Review: Summed Up
Resources From Our Editors
Best Overall
Consistently #1 in customer satisfaction, A+ BBB
Chosen by almost 90% of ConsumersAdvocate.org visitors
Comprehensive illness and accident coverage
Unlimited lifetime benefits + no claim caps!
Annual deductible (recommended)
Free mobile app & no claims forms
VIEW RATES